Public banking efforts are very active in the Western United States. Matt Stannard, who writes frequently about progressive economic issues, writes here about four of the more active public banking efforts in the western states: in Washington, New Mexico, Arizona, and Colorado. From the
Occupy.com
:
---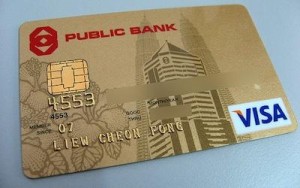 How Public Banking is Winning the West
FEBRUARY 17, 2015
You'll read a lot about activism in this story, but most of it won't sound terribly sexy or radical. There will be no black masks, no broken barricades or cops bashing skulls. Instead, what you'll read about is hard work, lots of research about banks and economics and feasibility studies and cost-benefit analysis. There will be meetings, more meetings, and then more meetings. With people in suits even.
This is what the economic justice movement looks like on the inside. A new economy requires financing, and that financing needs to be managed democratically. Public banks are the way we do that.
Public banks are run by local or state governments, without shareholders, with a mandate to support local community banks and fund public goods like schools, city services and small businesses. Wall Street hates public banks because they demonstrate that local governments and communities can manage their money and finance their services without making massive interest payments to big banks.
Currently, there's only one public bank in the United States, in North Dakota, but there are movements in over 20 states to create more. This story is about movements in four Western states where, because of persistent organizing, meetings, conversations, and a belief that democracy must be materialized, people like you and me have made impressive strides in the campaign to bring public banks to the United States.
Washington: "A Great Step Towards Democratic Control"
The state of Washington has been home to a public banking movement for a while now, with members of the Washington Public Bank Coalition finding a longtime ally in State Sen. Bob Hasegawa. The empowerment in Seattle of one of the country's most progressive city councils may be decisive in tipping the scales for the public banking movement. The Seattle City Council's adoption last year of a strong and uncompromising minimum wage ordinance – combined with a city budget that is revolutionary in its scope of social investment and commitment to economic empowerment and community revitalization – makes a publicly-owned financial institution especially appropriate for the city. A series of meetings on public banking took place in Seattle in December, featuring the state coalition, the Public Banking Institute, and several organizations from Seattle and throughout Washington.
I asked City Council member Kshama Sawant about the role of a public bank in financing the City's vision of economic democracy. "Public banking is a great step towards the kind of democratic control over the economy that is urgently needed for investments in renewable energy, affordable housing and public transportation," she told me. Fellow Council member Nick Lacata agrees; he recently told the Puget Sound Business Journal, "I think what really resonates with people is that these are public funds. Why are we putting them in private banks that don't necessarily have the public interest in mind? Why don't we capture them and put them in public banks that have the public interest in mind?"
Much work remains to be done in Washington where, as in many states, Lacata points out, questions exist concerning the constitutionality of public banks. (The Washington Coalition has concluded that public banks would not violate the state constitution). Sawant and other City officials find Washington citizens' efforts inspiring in the face of the damage done to America by too-big-to-fail banks. "Wall Street and the big banks looted the economy and destroyed the dreams of millions of working people," Sawant says. "And not only have these banks not been held accountable, they have successfully clawed back the few meager reforms meant to prevent another crisis like the Great Recession."
New Mexico: "Dignity, Respect and Control Over their Own Lives"
Santa Fe was hit hard by the 2008 financial meltdown. Chiefly funded by tourism and money from the state, Santa Fe finds both of those sources depleted. Since 2011, the group We Are People Here has been fighting to bring economic democracy to the city. The group's primary initiative has been the creation of a public bank. Last year, the City of Santa Fe answered the group's call and agreed to listen to what they had to say. Following a symposium hosted by Mayor Javier Gonzales in September, the city began to seriously consider opening its own bank. Then, on Jan. 28, the Santa Fe City Council approved a feasibility study for such a bank.
It's "the first official step" in the process, according to Nichoe Lichen of We Are People Here. "It will answer some important questions and compare several models for how a bank might serve Santa Fe."
But Lichen hopes the city won't limit itself "to evaluating Santa Fe's current financial circumstances." Rather, people should ask about "the risk of loss to public funds with Santa Fe's current financial arrangements" with no public bank. That's a fair question, since too-big-to-fail Wall Street banks can now "bail in" and gobble up depositors' funds if they go under due to losses in shady, speculative deals.
Economic justice advocates in Santa Fe are excited. "Our mayor has taken the lead," Lichen says. "We are so proud of him. The vast majority of individuals and organizations we have reached out to over the last two years have said this is a no-brainer." Lichen says community bankers are somewhat uneasy about a public bank, believing it would compete unfairly with local banks, which are encumbered by operational costs and regulations. But a public bank would partner with, rather than compete with, community banks, allowing those banks to expand their portfolios without begging for support from Wall Street. Lichen also fears that officials in Santa Fe will settle for something less: a revolving loan fund that "would not keep our public funds safe from a bail-out or bail-in. It would not help end our debt cycle."
"We are doing this to provide a more democratic, just, sustainable economy for Santa Fe," Lichen says, "with dignity, respect and control by the people over their own lives."
Arizona: "Liberation from Crushing Debt"
Over the past year, Arizonans for a New Economy co-directors Jim Hannley and Pamela Powers-Hannley have met with public officials, made presentations throughout Southern Arizona, and maintained one of the more impressive web sites in the new economy movement. "We are working at the State and local political levels to create a public bank for the City of Tuscon and/or the State of Arizona," Jim Hannley told me in an email. The group recently met with State Sen. David C. Farnsworth, a Republican, and has been working closely with Sen. Steve Farley, a Democrat who has enthusiastically endorsed the idea. The group has also been engaging with Tuscon City Council members. Jim Hanley reports that Tuscon Mayor Jonathan Rothchild has promised to discuss public banking with Santa Fe Mayor Javier Gonzales.
The effort involves a stream of meetings and presentations with local sustainability and economic interest groups. But that patience and persistence is necessary, because public officials are risk-averse. Historically, when communities have been close to getting a public bank, the Wall Street bankers have parachuted in, filling public officials' heads with misinformation about the supposed deleterious effects of such a bank (last year's experience in Vermont is instructive in this regard). Elected leaders, fearing controversy, might conclude it's not worth the effort.
"The challenge we face is primarily from elected officials who fear public backlash when an ill-informed constituency hears about the founding of a State or City bank," Jim Hanley told me, and "addressing these challenges means developing partners in community organizations to provide a new distribution channel for our message." This includes meeting with community bankers, who have more interests in common with their local businesses than they do with Wall Street bankers. The work is worth the effort for the Hanleys and Arizonans for a New Economy. "We are political activists who understand class conflict," Jim said, "and the role that the banking monopoly plays in ensuring that the 1% continues to dominate all aspects of our country." The democratization of finance, he said, "can liberate [people] from needless, rapacious, crushing debt."
Colorado: "Fix this Badly Broken System"
Coloradans have been pushing for public banking since at least 2011, when a group calling itself the Main Street Partnership Bank coalition, made up of state legislators, public and non-profit lending agencies, and economic justice groups, began researching and debating the formation of state- or city-owned banks. On Jan. 31 of this year, a Denver conference entitled "Banking on Colorado" featured leading national figures such as Ellen Brown, Nomi Prins of Demos, and Mike Krauss and Gwen Hallsmith of the Public Banking Institute. Scores of local leaders were among the 120 or so people attending the event, which was sponsored by Be the Change-USA and moderated by Denver City Auditor Dennis Gallagher and Colorado National Bank's Mike O'Neill.
Earl Staelin, a member of the board of directors for Be the Change-USA, has co-sponsored several citizen initiatives in Colorado to amend the state constitution to establish a public bank. He told me that the Bank of North Dakota was the model for Colorado – a bank that "makes loans in partnership with community banks such as in North Dakota," and that would "lend for infrastructure, home ownership, student loans at low or no interest, clean energy," and other public goods. The bank would be prohibited from "speculative investments such as mortgage-backed securities and derivatives." Now, citizens in Denver, Boulder, Westminster, Englewood and other cities have joined the struggle.
The next steps are formidable. 86,000 signatures are needed to get public banking on a referendum ballot; Staelin's group wants to collect 115,000 to provide a sufficient cushion for the inevitable challenges to signatures that will follow. Getting those signatures will take resources – petitioner circulators need to be paid, and Staelin guesses "it would likely take several million dollars" to sustain an informational campaign to beat back the propaganda from the big banks, particularly "the two large banking associations in Colorado, the Colorado Bankers' Association and Independent Bankers of Colorado."
But the multi-year effort is worth it to Staelin and his colleagues. "Public ownership and control of banks in the public interest," he told me, "is the most realistic and effective way I know of to fix this badly broken system and to enable the vast majority of our population to thrive in a robust and stable economy, a clean and healthy environment where we have a meaningful opportunity to participate in our democracy."
Matt Stannard is Policy Director for Commonomics USA and does research for the Public Banking Institute.
This article originally appeared at Occupy.com.
---