Meet the national leaders and learn about the most exciting movement towards economic prosperity this country has seen in generations. The Rocky Mountain Public Banking Institute will be hosting three speakers from the Public Banking Institute in Denver on Friday, March 9, 2018 at the First Universalist Church of Denver. Come learn about the incredible potential of public banks to create a stable economy that works for all. Find out about the history of public banks and about the growing movement in the U.S. towards establishing city, county and state owned banks, which have greater public oversight, more sound banking practices and directly benefit citizens. Bring your questions and meet new friends at Public Banking on the March — From Austerity to Prosperity — 2018.
Friday, March 9, 2018
5:00 pm – 6:00 pm – Reception
6:00 pm – 9:00 pm – Program
Public Banking is on the move throughout the nation! From the east coast to the west coast, cities and states across the country are exploring the many benefits that ownership of a Public Bank will bring.
Name any concern you have — homelessness, affordable housing, infrastructure, education, health care, sustainable futures, lending to small and medium sized businesses, climate change, clean renewable energy, agriculture, etc. — and you will find that Public Banking can effectively address it without raising taxes, without cutting public services, without going into debt to private banks, and without selling off publicly owned assets, like parks, water systems, roads, and public lands.
Speakers:
Ellen H. Brown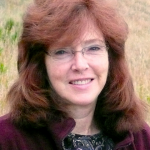 ---
Walt McRee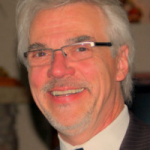 Walt is President of Public Banking Associates and Chair/CEO Emeritus of the Public Banking Institute. Walt has provided many presentations about public banking throughout the country. He produces and hosts the radio program "It's Our Money" and "The Public Bank Solution" TV program. He helps lead the effort to create a New Jersey State Bank and was a Director of the Pennsylvania Public Banking Project. He formerly served as CEO of the Alliance for Public Broadcasting.
---
Nichoe Lichen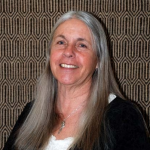 Nichoe is a veteran organizer for economic justice, and for environmental and civil rights. An adoption social worker by profession, in 2011, she co-founded WeArePeopleHere! and Banking on New Mexico, which lead the movement for public banking in New Mexico and Santa Fe, which included an international public banking symposium in Santa Fe in 2014. She leads the effort for a Santa Fe public bank and is a board member of the Public Banking Institute.
Topics:
Public Banking – The Progress of the Movement in the U.S. and Colorado Today.
How Profitable and Beneficial Are Public Banks for Communities?
Santa Fe – The Public Bank Task Force Final Report – Lessons Learned.
How to Establish Public Banks – What Public Officials Need to Know and Do.
Conclusive Proof that Banks Create Money Out of Nothing.
Are Public Banks Legal? Are Any Changes in the Law Needed or Desirable?
Why Public Banks Are Good for Wall Street.